This really happened 1 day after the first snowy shoot...but my head fell off and i couldnt find it till today.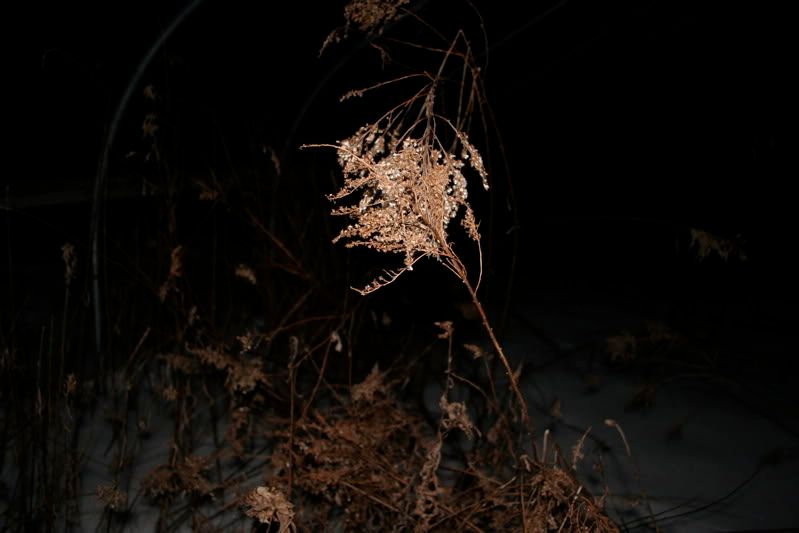 This time, 3 girls went out to play in the snow...with their bellys full of noodle soup, out they go to explore the wilderness...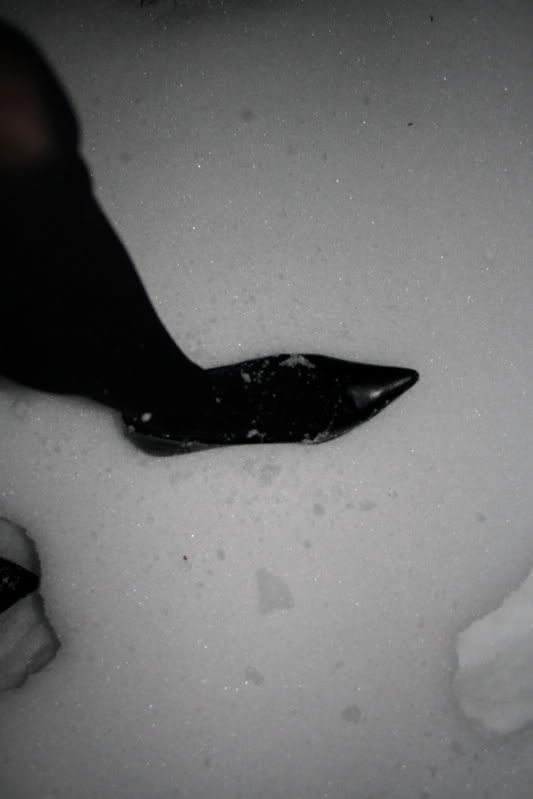 this girl fell down.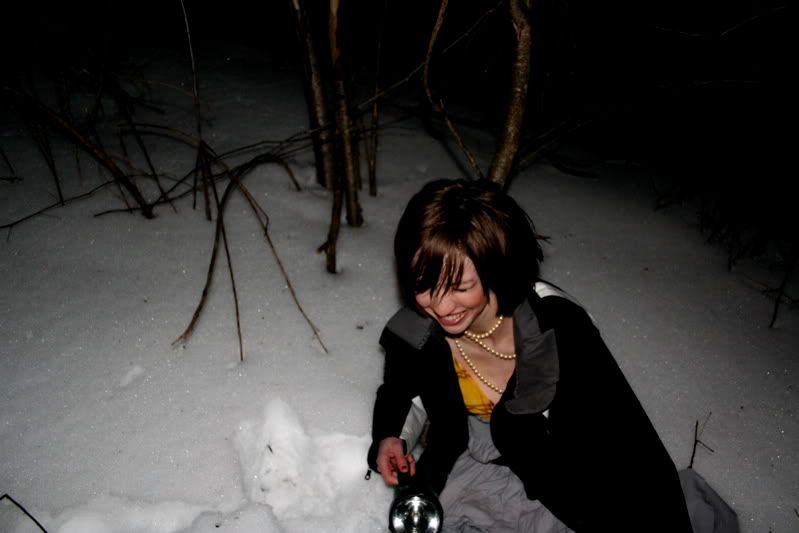 The first, and oldest girl decided that a tractor be her best bet at photographin'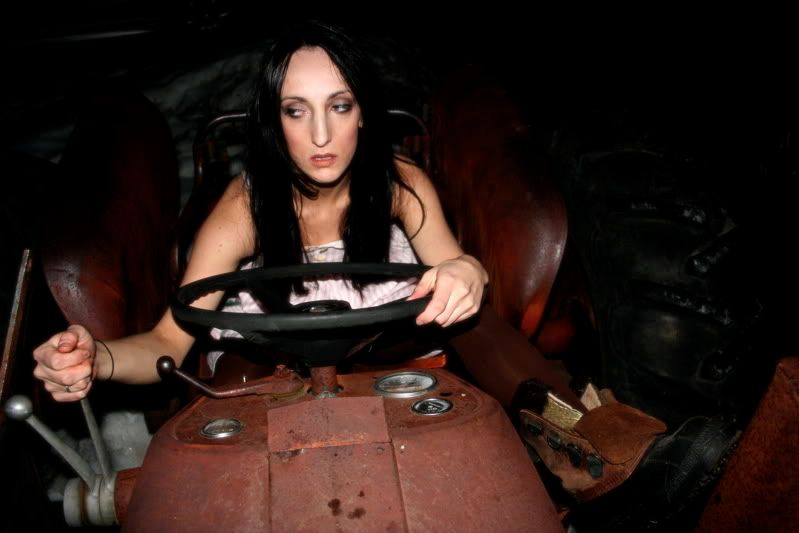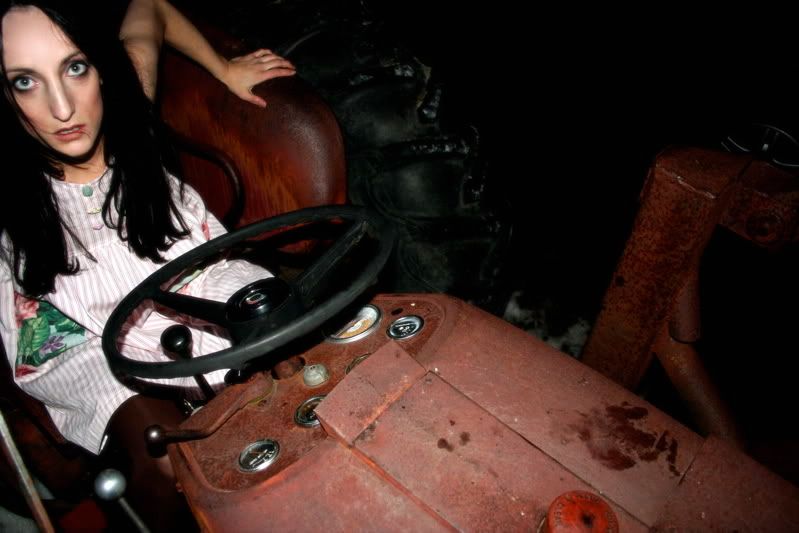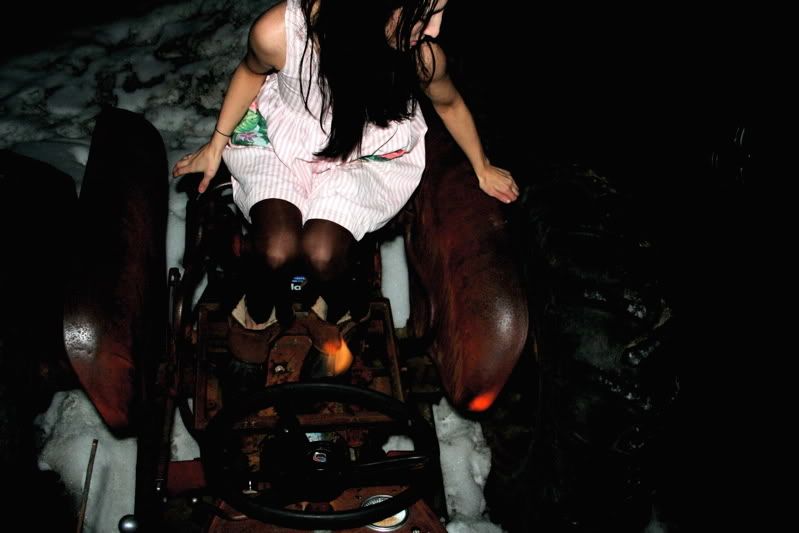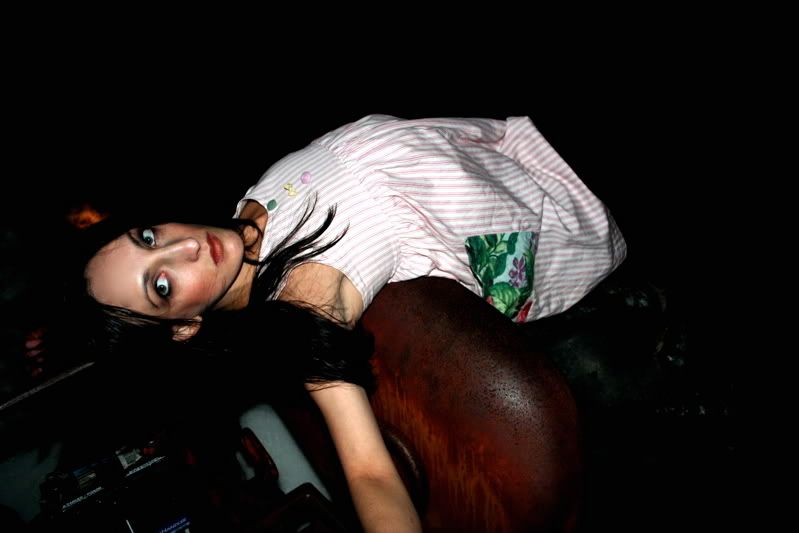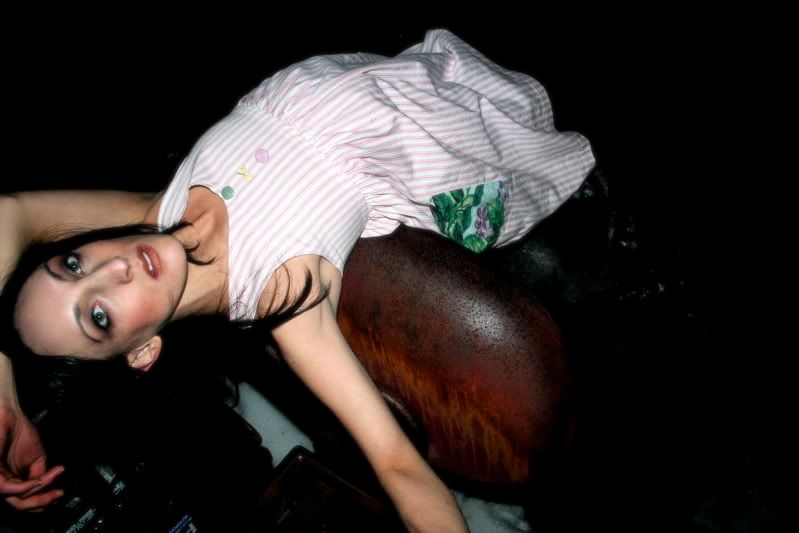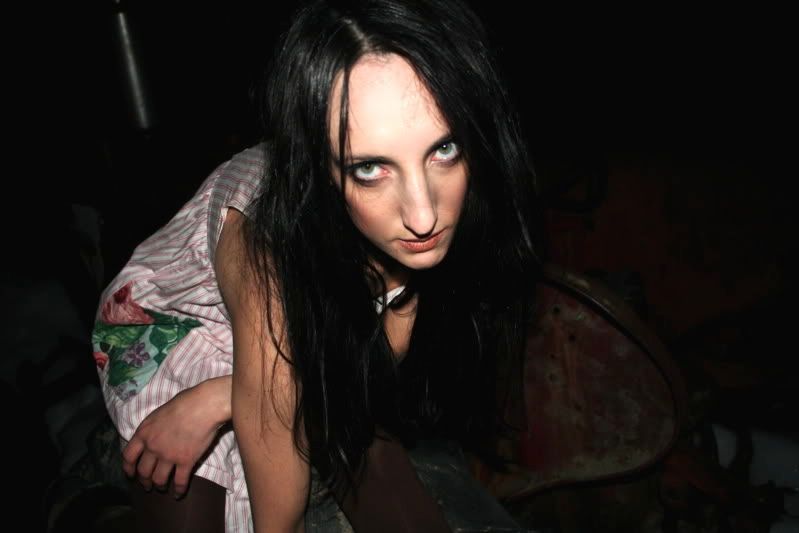 The youngest girl who was dressed to resemble a time period in which she is too young to remember, was placed upon a mini van (but not to promote soccer and reproduction however)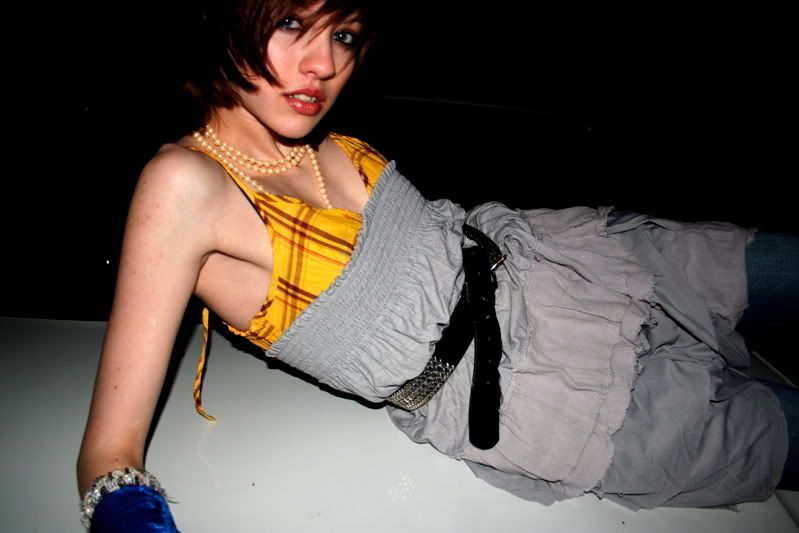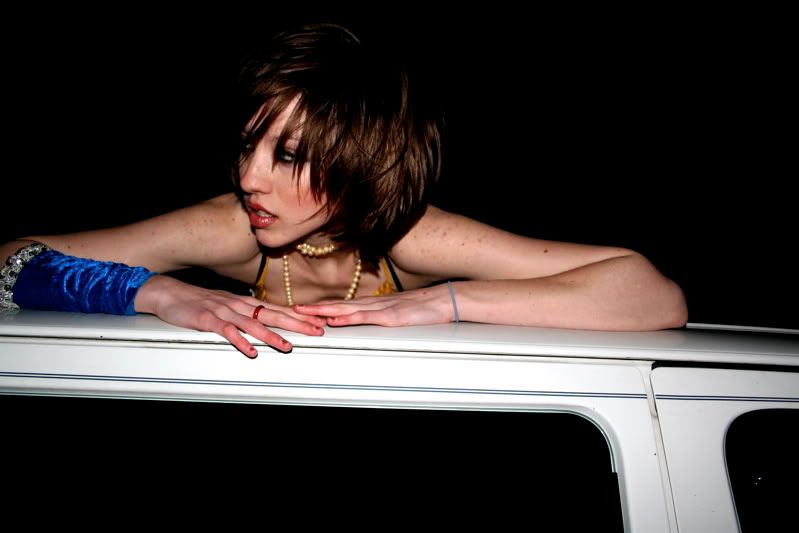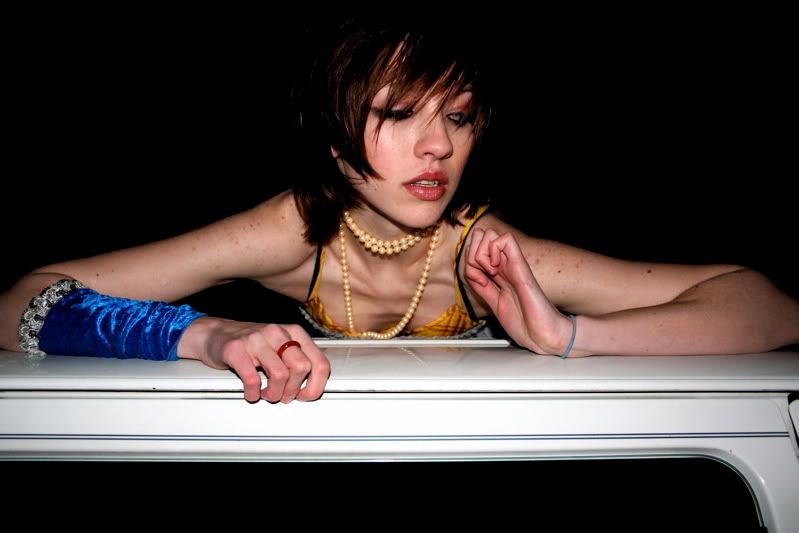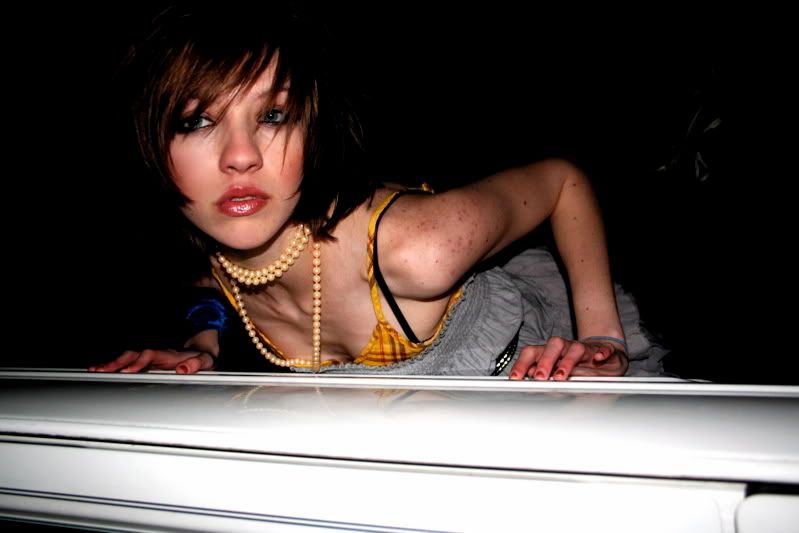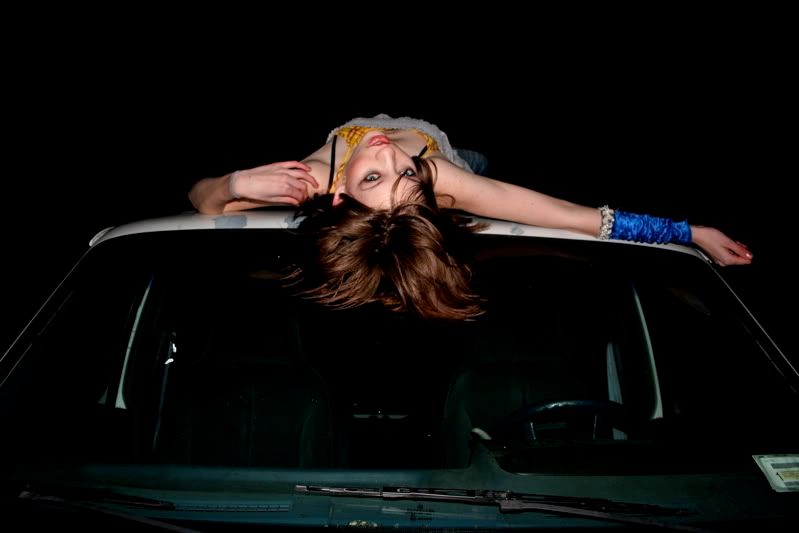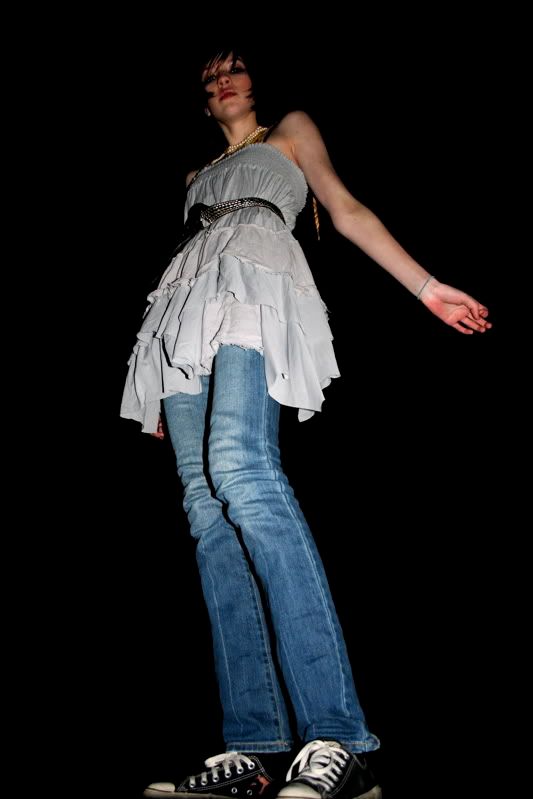 we also found her playing by some poles (this was not unusual for us to see...it has happened before, and it will happen again!)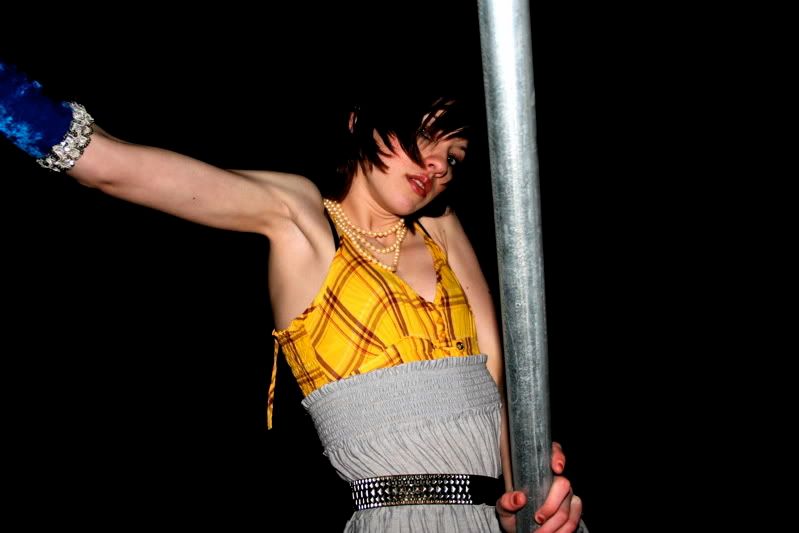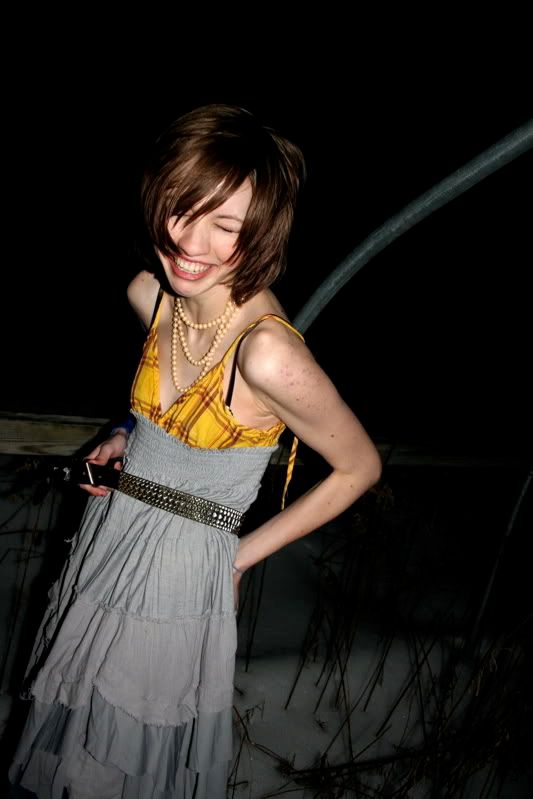 The third girl, was discovered in a wheat field in the late 1960's, she would most likely "Like To Buy The World A Coke"...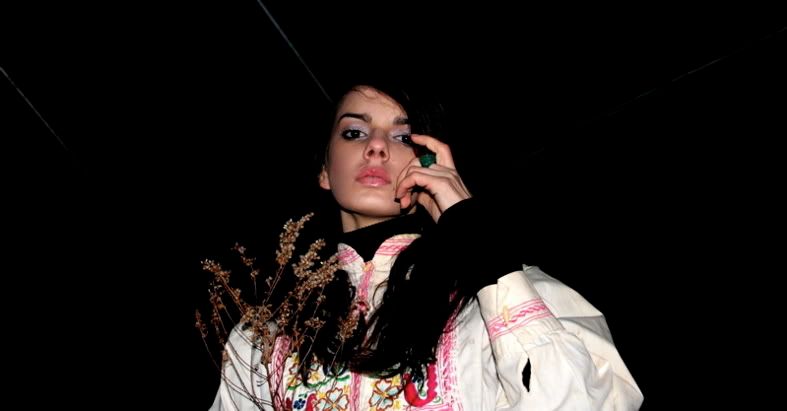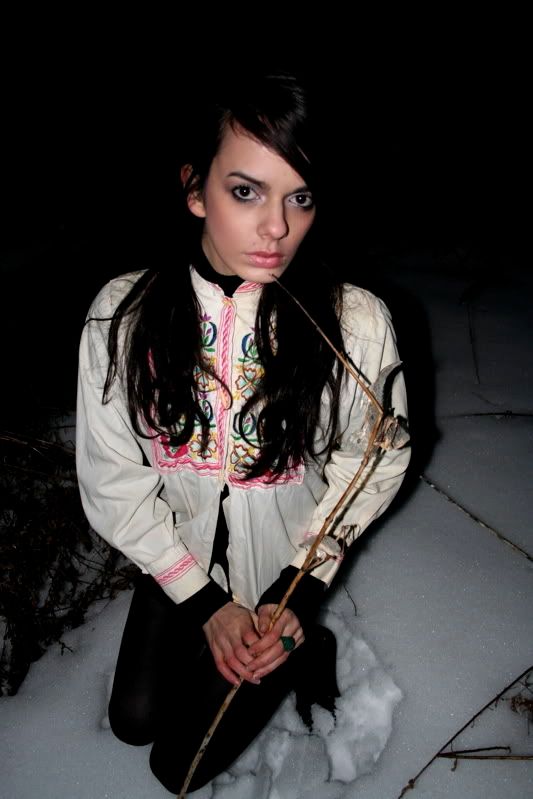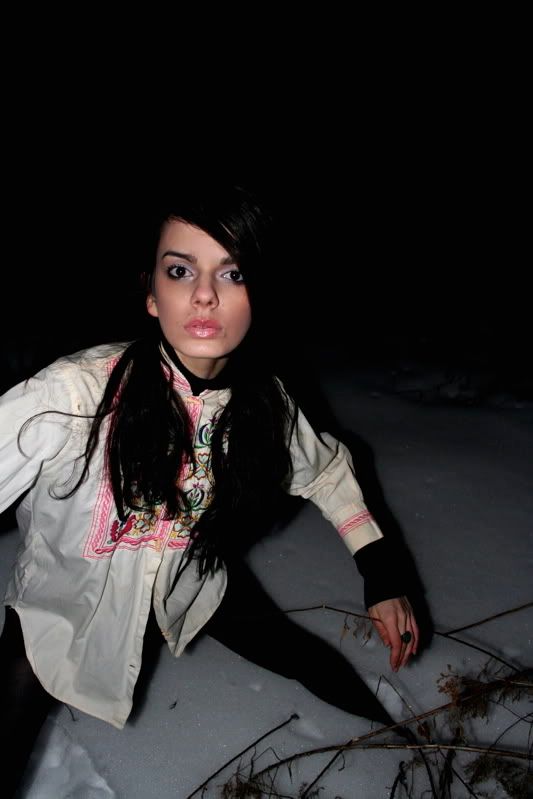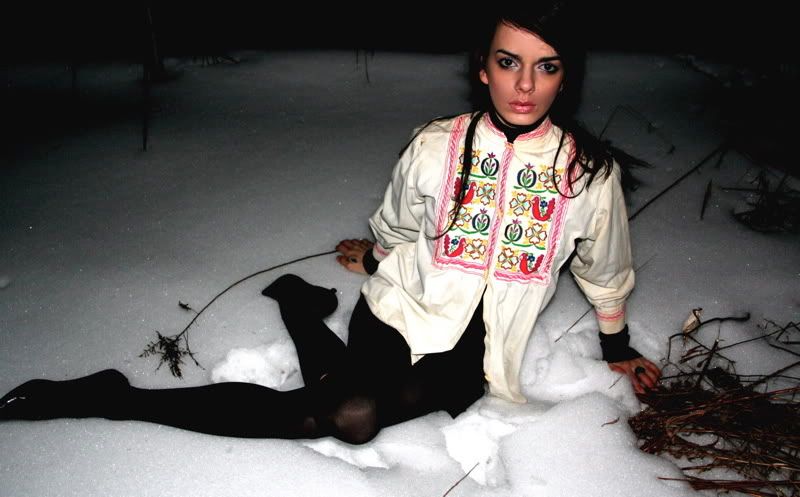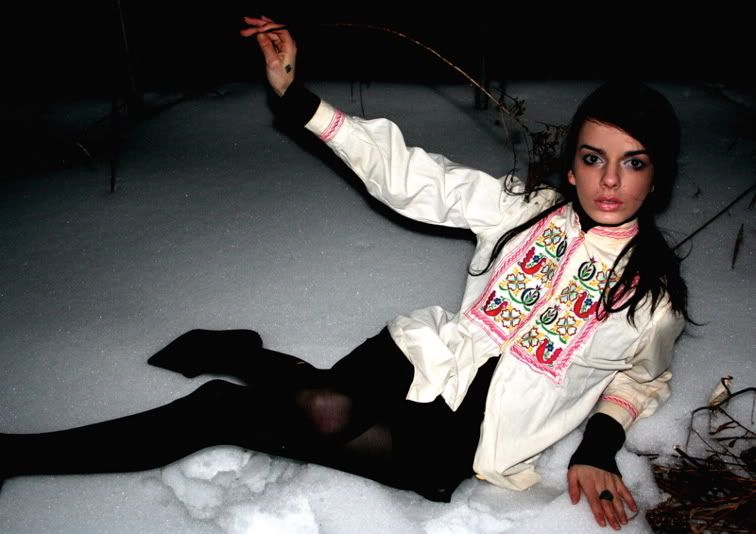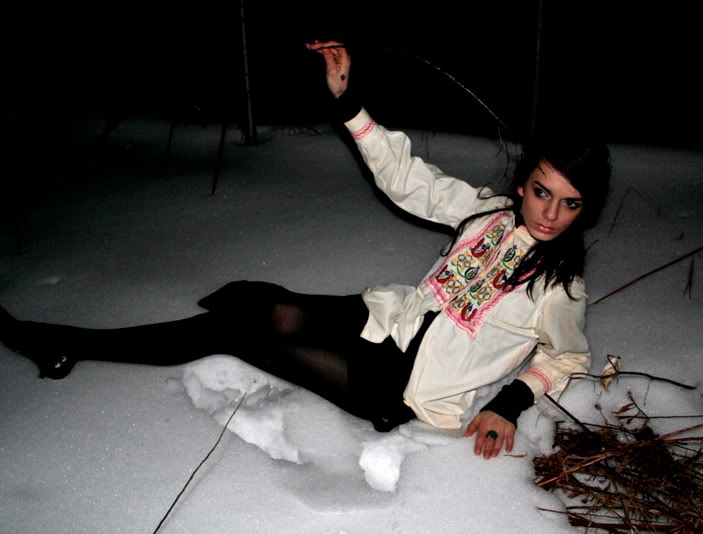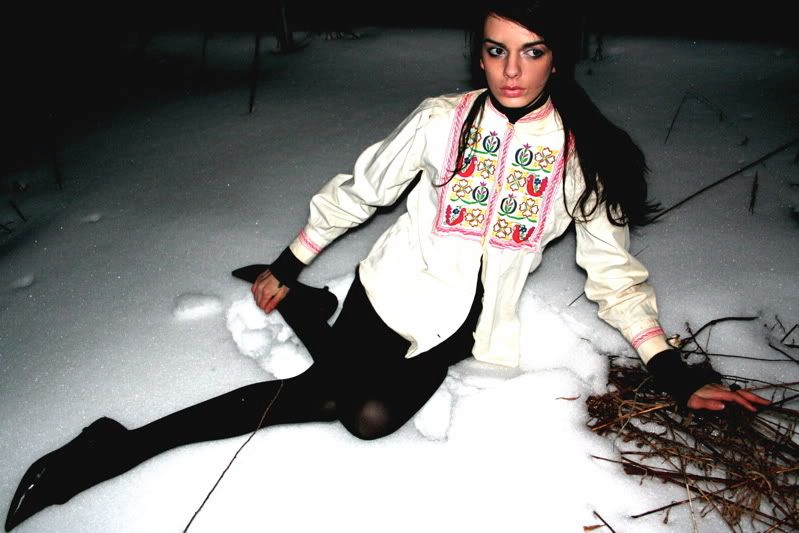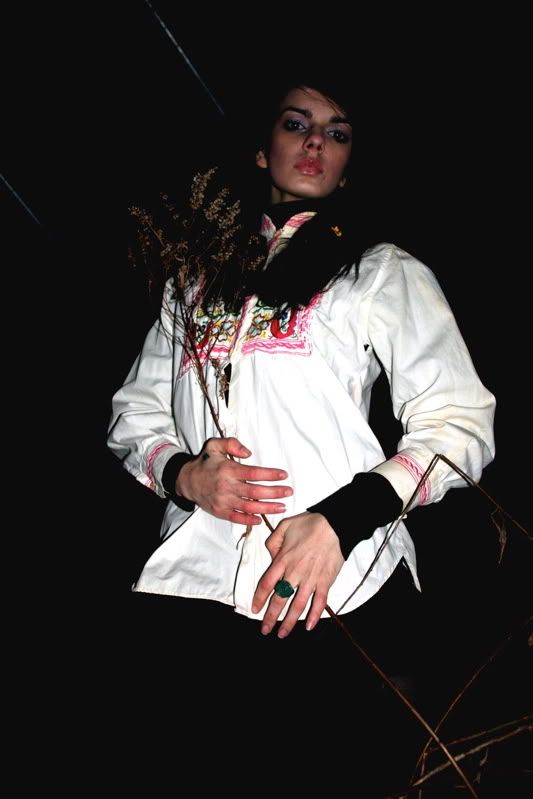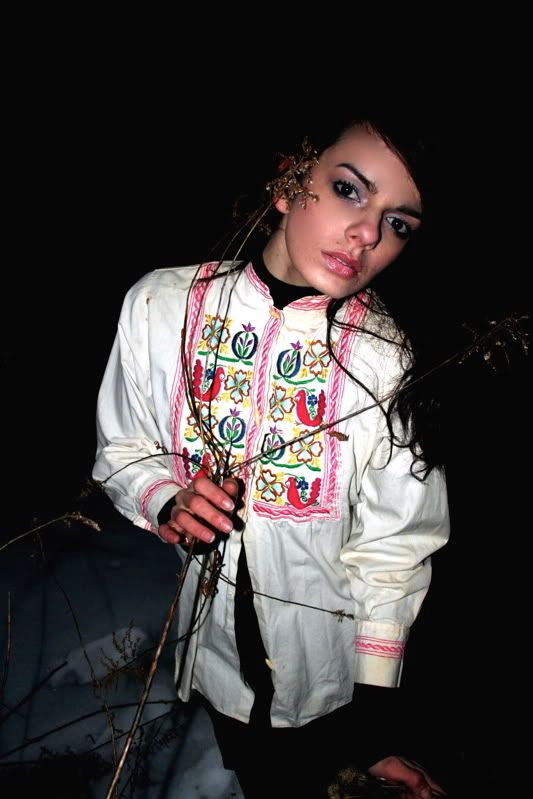 we just cant keep dirty souther girls with "The War" as inspiration out of nature...especially the burrs.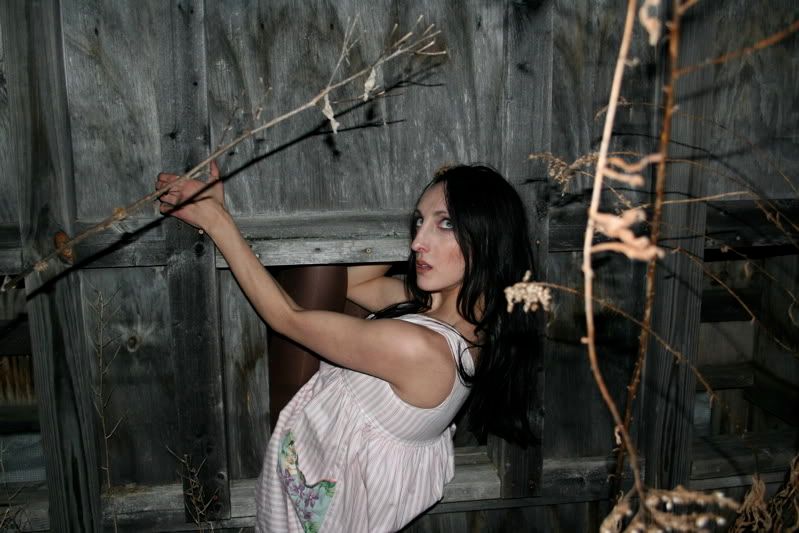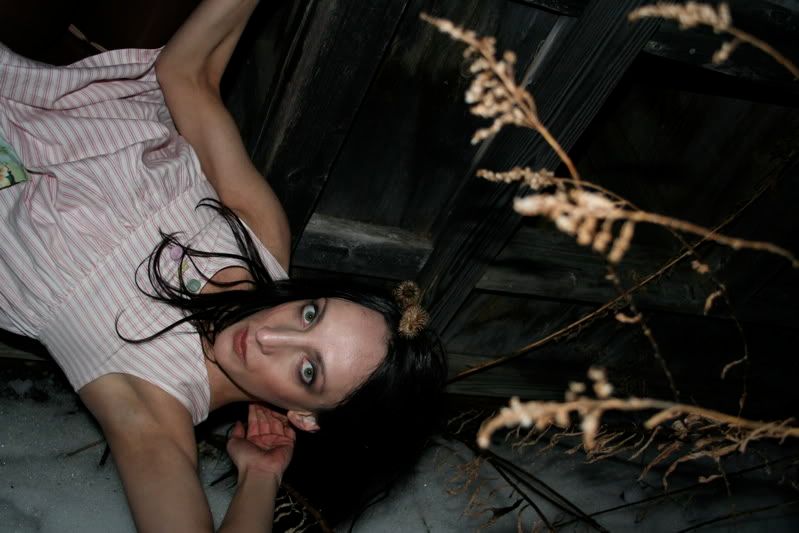 (mean and nasty burrs they were)
GOODBYE!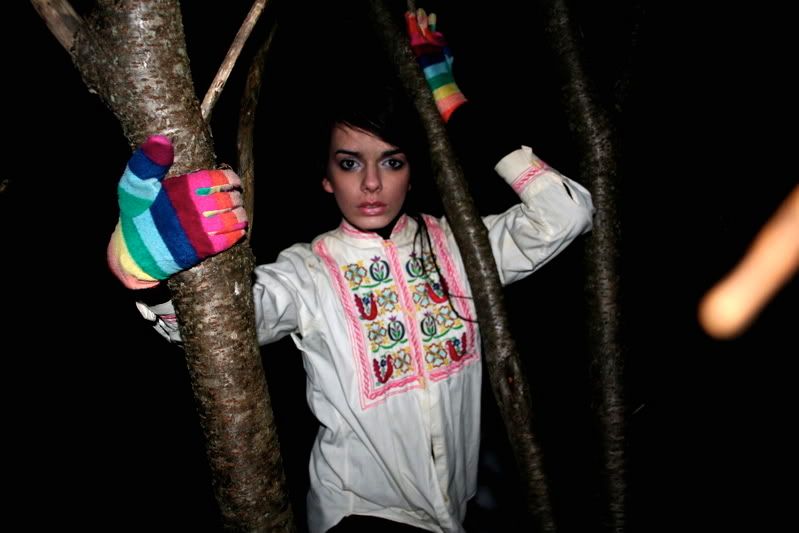 comments: コメントの送信